Papers Preparation for a Cheap Divorce in Nevada
Affordable Divorce From the Comfort of Your Home
Get filled out uncontested divorce forms with guaranteed court approval. File comfortably with our step-by-step guide. All that and more for only $139!
Complete Uncontested Divorce in Nevada Online in 3 Steps
To file for divorce online in Nevada, take these 3 steps:
Submit answers to our quick questionnaire.
Review and sign your forms.
Use our filing guide to get a quick divorce.
Before you start, we want to make sure that Nevada online divorce services we provide are the right fit for you. Check it for free in our "Do you qualify" form.
Flat Fee Divorce Papers Packages - Flexible terms & no extra fees.
Uncontested Divorce Without Children
Get court-approved forms filled out for your divorce. No lawyers, no delays, no hidden charges.
Uncontested Divorce With Children
Don't overpay for your divorce forms if you have children. A full package of documents is just a few clicks away.
No extra payment. Divorce papers will be available for download from your account.
How to File for Divorce in Nevada With No Money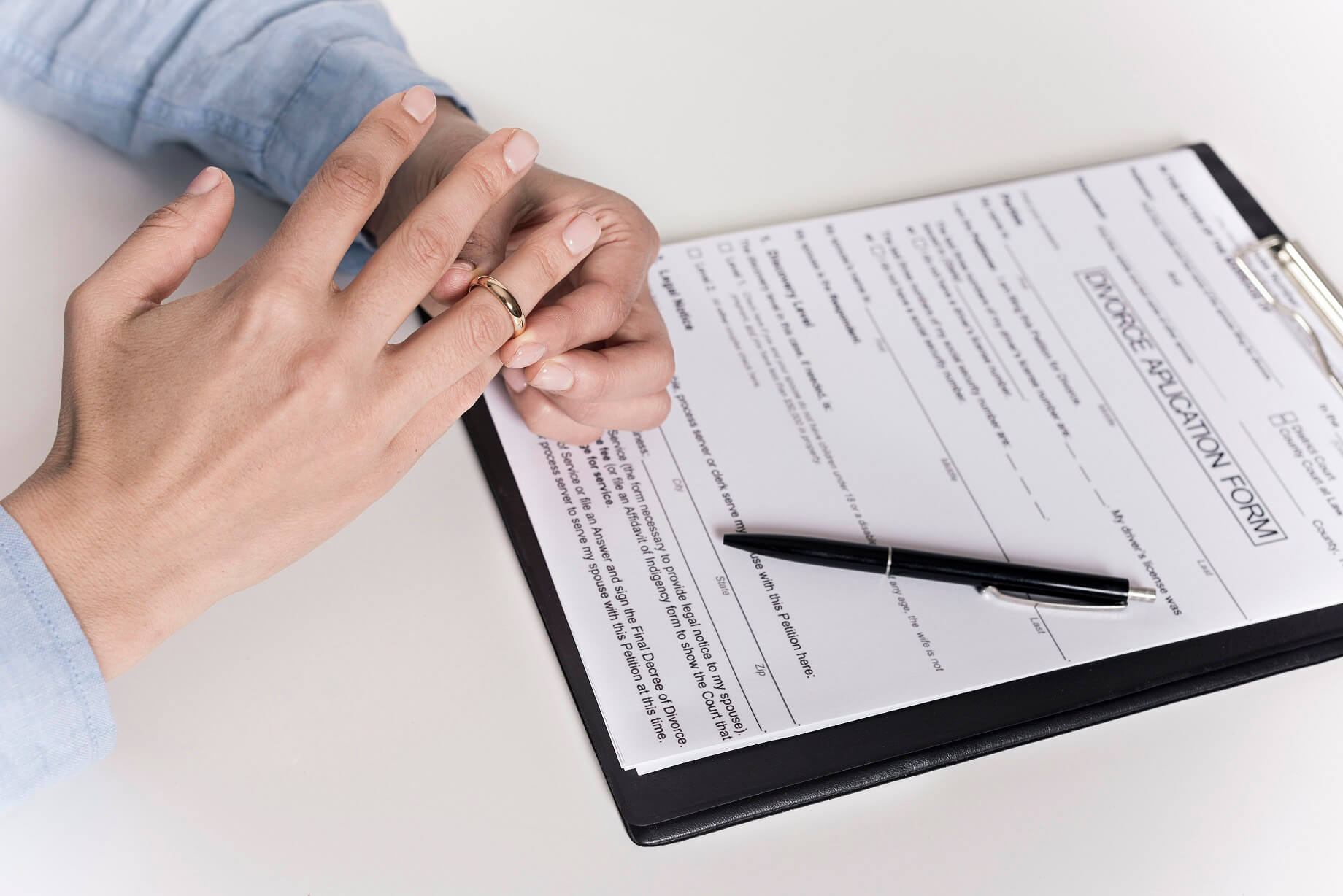 The biggest expense in most divorce cases is legal fees that Nevada divorce lawyers charge. A retainer of $2,500-$5,000 and $250-$400 hourly are justifiable costs when finances, assets, and children are in the center of spousal disputes. However, why would you want to pay that much if you and your ex are in agreement?
To file for an uncontested divorce on your own, you need to:
Find the right forms for your case and make sure they are valid.
Fill out the paperwork and notarize some of it if necessary.
File the documents with the local court clerk and pay the filing fee.
Serve your spouse within a period and by means that state law requires.
Submit the proof of service and other paperwork to the court as necessary.
Ask the clerk about the hearing date and whether you need to attend the hearing.
File the final set of forms and go to a hearing if required.
Wait for a judge to sign a decree and file it with a clerk.
In most cases, parents of minors and low-income individuals need to take additional steps to get divorced. County-specific requirements and the types of forms you file will also influence the process. You need to understand what factors to account for and what procedures to follow to finalize your marriage dissolution.
To get an affordable divorce in Nevada, you don't necessarily need to do everything on your own – this is often risky and time-consuming. It's easy to get lost in a variety of forms, download the wrong ones, or fill them out incorrectly. The filing process might also be confusing and tricky at times.
The cheapest way to get a divorce in Nevada is the one that allows you to save both time and money. A trusted online service with a low flat fee and strong guarantees is just the right option.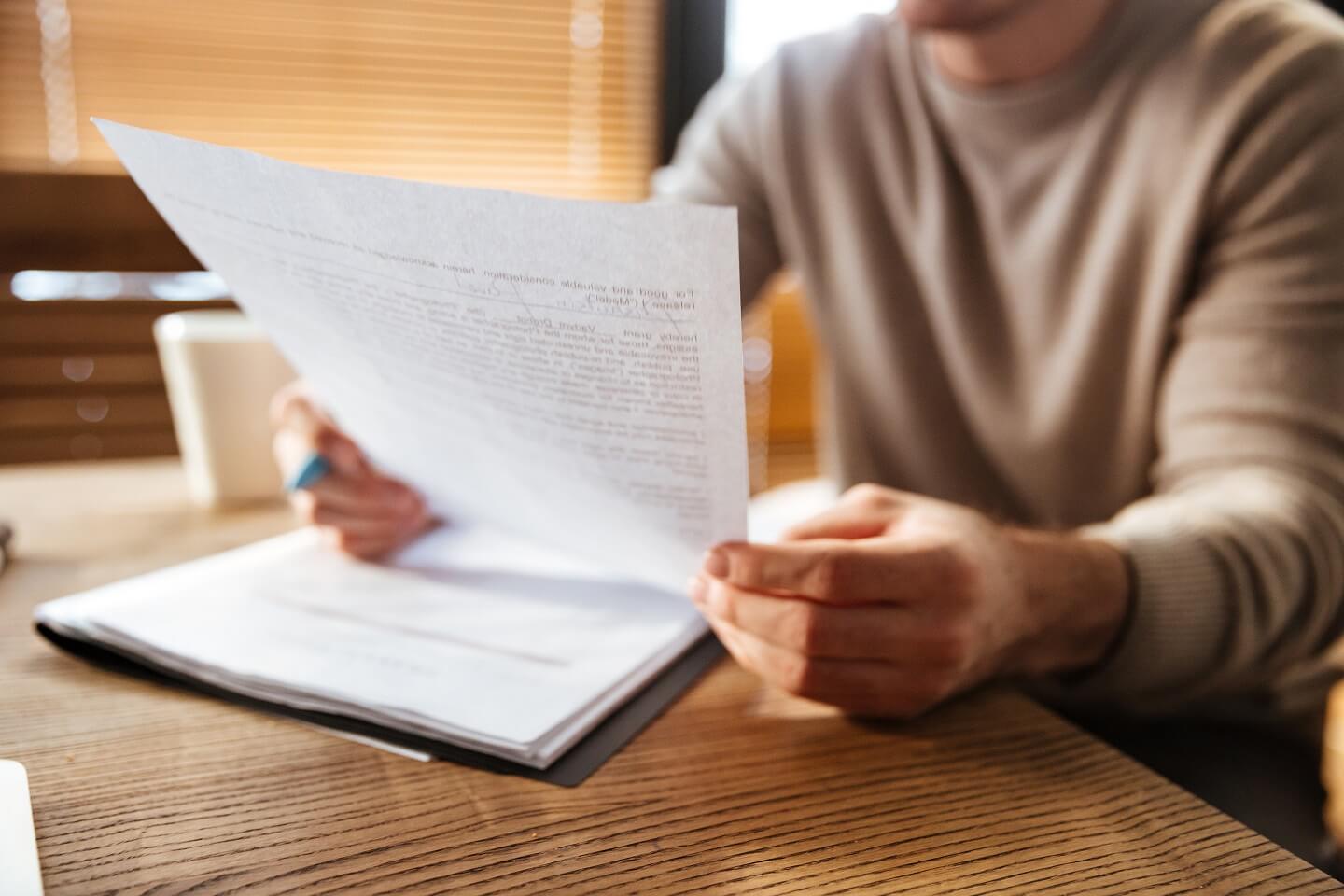 By choosing a low-cost divorce in Nevada, you don't have to compromise on the quality of services. We offer: 
See if You Qualified for Divorce
What Nevada Divorce Papers Will I Get?
There is no one-fits-all package of documents in Nevada, as all cases are different. Some forms are mandatory across the state, even if they don't look like they are. Others are optional but might help you gain certain reliefs from the court.
As you pass our questionnaire, our system accurately determines what documents you require to file for divorce successfully and get the desired outcome. Therefore, you receive a set of forms that not only meet the legal standards but also suit your needs.
Some of the divorce forms you might get are:
Original Petition for Divorce
Civil Case Information Sheet
Information on Suit Affecting the Relationship
Income Withholding Order for Support
Obviously, couples with kids and different types of assets will need more forms than those who have none. We have this taken care of. You will only need to answer a few additional questions, but your package of documents will still cost $139.
Free Nevada divorce Forms for you
Feel free to download our samples of free printable divorce papers for Nevada and reconsider preparing the forms on your own. But remember, to file for an uncontested divorce, you will have to complete 15 forms on average.